About us at leBolide
leBolide.com is an online platform specializing in the auction of cars and motorbikes, classic and modern, expensive and affordable, but always "interesting", i.e., with that little something out of the ordinary. It also accepts lots relating to motoring enthusiasts, such as spare parts or works of art.
leBolide benefits from the advice of Christian Philippsen, an automobile enthusiast with many years of professional experience in the industry, including a dozen years with Christie's, one of the largest international auction houses.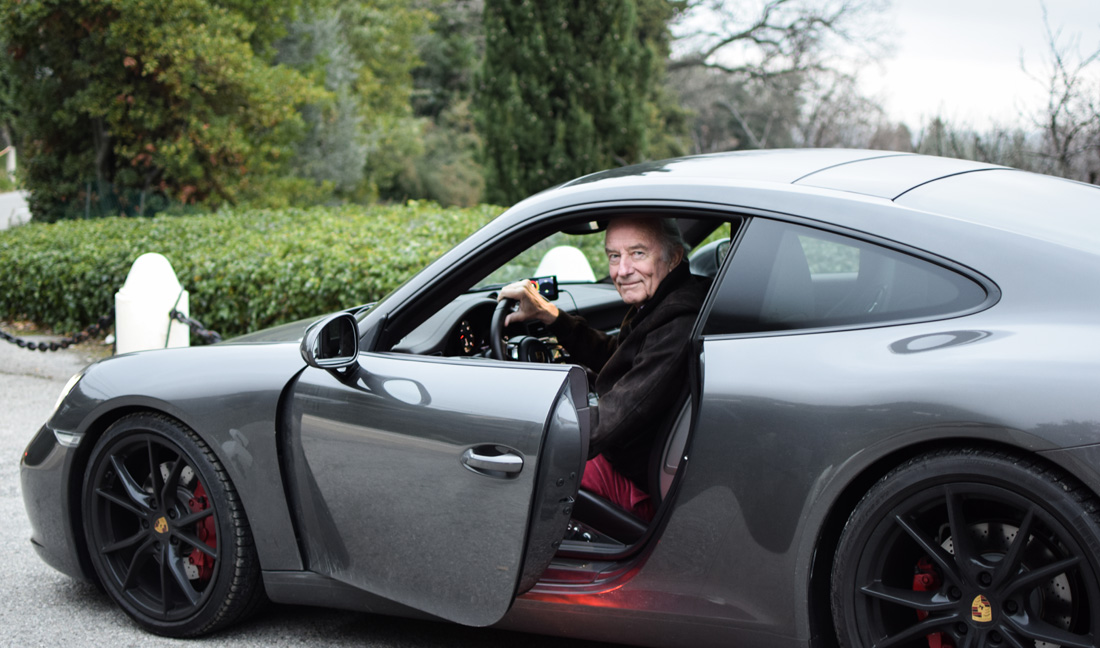 leBolide is an efficient way to sell, and a safe way to buy.
Why?

In brief:

Sellers keep their cars or motorbikes at home
They fill in a questionnaire and submit a complete photographic report; then leBolide takes care of everything (preparation of the ad, marketing, online publication and bidding for 10 days, validation of the buyers)
Sellers pay leBolide a flat fee of 99 euros.
Buyers bid by entering a specific amount or a maximum amount, in the latter case allowing our system to bid automatic whenever necessary, without exceeding the authorized limit
Buyers pay a premium of 5% of the purchase price to leBolide (the lowest percentage on the market)
leBolide then puts the buyer and the seller in direct contact for the settlement and collection of the lot.
Let's now take a closer look. Let's first look at things from the
sellers'
point of view, and then, look at the
buyers'
, side.
Sellers,
let's compare leBolide.com to the other options available to you:
you handle the sale yourself, in which case you'll have to:
think about a marketing plan
write an ad
wait for calls and visits
suffer comments that devalue your car and finally negotiate offers well below the price you expected
in short, a lot of time and stress for a result that is often disappointing
you entrust your car to a broker:
he will first promise you miracles to seal the deal and you will believe in it
in the end, he will often not do better than you directly
once the sale is completed, the numbers are likely to be discussed because the transaction will often have included a trade-in, which is difficult to assess
it will still cost you 5 to 10% of the "obtained" price
you are attracted to a traditional auction - the advantage is that, like on leBolide, there is a deadline, that potential buyers have to decide, but you will have to:
transport the car to the site of the sale
pay catalogue fees
pay up to 15% commission on the hammer price
take into account the fact that the buyer will have to pay a premium on top of the hammer price of up to 30%, thereby reducing his willingness to raise his bids
in short, not a bad idea, but an expensive - very expensive - one, actually
a sale on leBolide – leBolide offers a solution where you enjoy the benefits of each formula without suffering any of the disadvantages :
your car remains at home until the end of the auction, so no transport fees

we have a pool of specialists to write your advertisement

we give you advice on how to take photos ; we also put a list of photographers at your disposal should you prefer to call upon the talent of a professional

buyers must register before they can bid and their profile is verified for maximum security

the auctions last anywhere between 48 hours and two weeks, but normally last ten days for a quick and optimal result

an open forum allows independent comments on the cars for sale and provides valuable information to potential buyers while generating interest in your car; it also gives you the possibility of exchanging with potential buyers

to avoid sniping (bids made by software at the end of an auction), the auction process will be extended by two minutes after each new bid, thus guaranteeing you the best result

all this for a cost of only €99, with no other costs for you (except if you use a professional photographer)

the premium paid by the buyer, limited to 5% of the selling price, encourages higher bids resulting in a better result for you.
Buyers,
leBolide comes with many other benefits for you too:
the ads are written by independent specialists and are supported by a very detailed photo gallery in order to give you a precise idea of the vehicle for sale and the condition it is in

every description is completed by a forum open to everyone's comments, often extremely interesting – the wealth of information in the market is amazing! - to which the seller can respond

you can follow the evolution of the auctions or the publication of new comments live by an email alert system

you can contact the seller to arrange a meeting to view the lot or hire an expert to do this for you

if you are unable to bid live, we provide an automatic bidding system that will bid for you each time a higher bid is placed against you, without exceeding the amount you have authorized

to protect you from sniping (bids made by software at the end of an auction), the process will be extended by two minutes after each new bid, giving you the opportunity to participate in the auction under fair conditions

all sensitive data you provide is encrypted using Secure Sockets Layer (SSL) technology and all financial transactions are processed by an external service provider - they are not stored or processed on our servers

you will pay the amount of your purchase directly to the seller

leBolide will charge a premium of 5% including VAT of the selling price - the lowest percentage on the market - to your credit card

if you win the auction and need to use a carrier, we provide a list of professionals with their contact details.
Any other questions? Check the FAQ first and, if you can't find the answer, do write to us.
If you wish to sell an interesting car or motorbike, classic or modern, or a lot relating to motoring enthusiasts, such as spare parts or works of art, click here.
If you want to see the current auctions, click here.
If you are aware of a car or a motorbike worthy of sale on leBolide.com, please let us know by writing to us or by becoming one of our sponsors.
Your dedicated team,